Singing in the Rain basket $16.95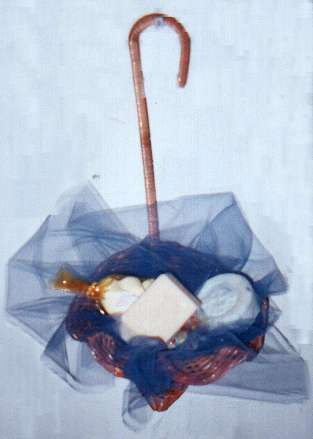 What a wonderful little basket to hang on your bathroom wall, or give away as a SHOWER gift! Comes filled with 8oz bag of bath salts, 2 bars of homemade soap, 2 bath balms, all tucked inside of a cute umbrella basket. Ready to hang on any wall you choose!
Victorian basket $34.95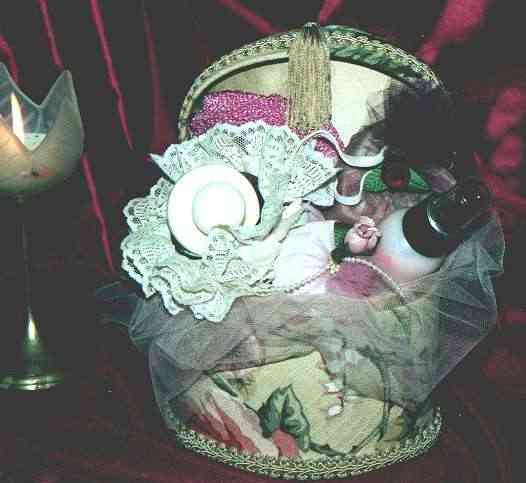 Step into the past with this beautiful basket. Covered with a floral print, elegant trim covers ever edge. Fabric tassel completes the timeless look of this basket. Contains 2 soaps (beautifully decorated packaging) 1 4 oz. lotion, one frilly decorated salt container with 3.5 oz. salt, 1 bath balms, and 1 bath mitt. This is definitely a basket that you will find a use for after the wonderful products have been enjoyed!
Garden Splendors $29.95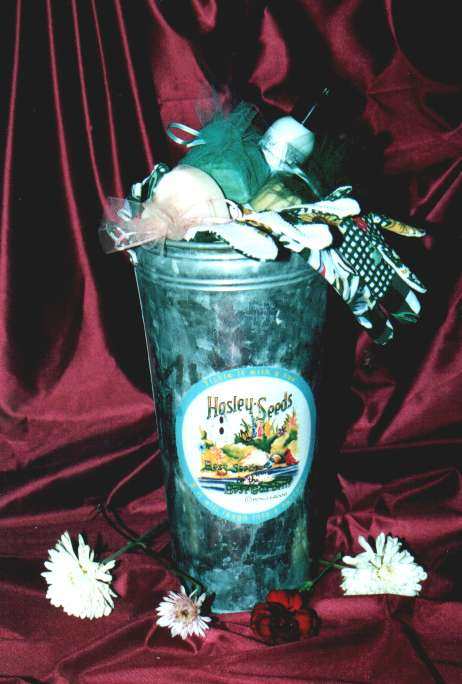 The Garden Splendors comes with 3 soaps, a pair of gardening gloves, 1 4oz lotion, and 1 4oz container of bath salts. Comes in reusable tin vase that you can use long after the wonderful bath products have been enjoyed.