Homemade Candles by Heartfelt Treasures
Where every candle is made from the heart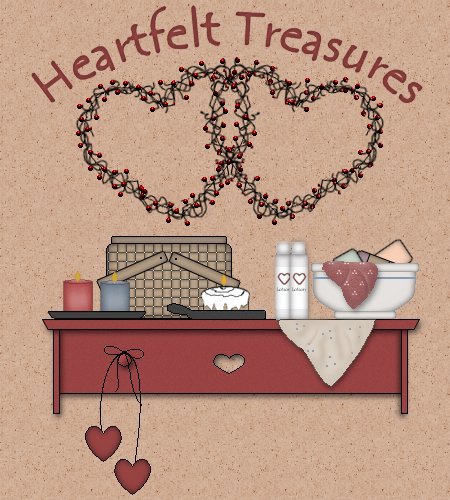 Welcome to Heartfelt Treasures!!!

We carry a variety of products for your home and personal needs.
Also available for wholesale, fundraisers, and home parties!
Click here to be taken to our upcoming shows

All our container candles are 100% natural wax


Our Candles are highly scented and hand poured.


Our soaps are made the old fashioned way with lye and oils.


Our lotion is our own blend.

Guest Book is now functional!


Candles | Bath & Body | Soaps
Home | Contact Us/Waxed Scented Bears
Candle Drawing/Upcoming Shows/Candle Tips
Wholesale Info/Links Page
©2002-2003 HeartfeltTreasures.net

All Rights Reserved.

Contact the Webmistress.
Website design by eDayz.com